Welcome to Abundant Life Publications – our goal is simple: To present and promote the truth of the gospel to our customers through quality inspirational products and study materials.
"Fill out form below to request your own copy"
Days of Heaven On Earth
This revelation of God's plan to help us enjoy days of heaven on earth has literally changed my life, and I am really excited to share some parts of this discovery with you. Even though revelation is progressive, and we are constantly discovering and uncovering the depths of God's plans for us His people,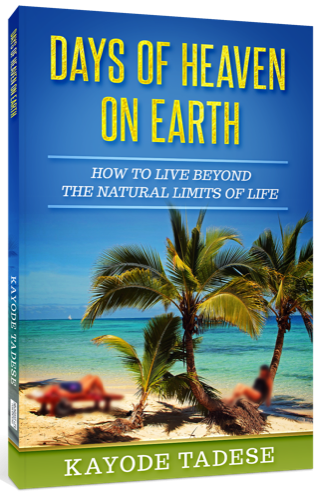 I am certain that the thoughts shared in this book will radically change your life as well and help you live without limits. Some of the principles discussed in this book include:
How to grow in Spiritual Perception
How to engage the Wisdom of God in breaking through life's many limits
The Power of Opportunity
How to enjoy Honor's Reward
How to access Open Heavens through Prayer
How to take your ordained place as God's VIP
And there is so much more! Something good is about to happen to you! As you appropriate the principles of God's words shared in this book, you will be elevated to a place of 'No-Limits' and enjoy multiplied days of heaven on earth!
Behold, I am doing a new thing! Now it springs forth; do you not perceive and know it and will you not give heed to it? I will even make a way in the wilderness and rivers in the desert.– (Isaiah 43:19, AMPC)

And I have put My words in your mouth; I have covered you with the shadow of My hand, That I may plant the heavens, Lay the foundations of the earth, And say to Zion, 'You are My people.'"– (Isaiah 51:16, NKJV).
30 Days of Planting The Heavens
New seasons are an amazing blessing from God and He desires to help you and me enter into the new things He has prepared for us.

This 30-Day devotional can be instrumental in creating a shift in your season. No matter where you are in life, God can help you plant the heavens, so you can enjoy multiplied days of heaven on earth and live beyond the natural limits of life. Something good is about to happen to you!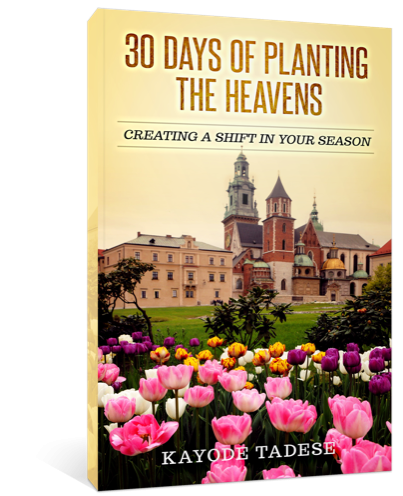 ---
ABC's of Successful Christian Living
Do you desire to succeed and live life at the highest level possible? Do you want to live with joy and purpose, and find the way from where you are today, to the place of your dreams?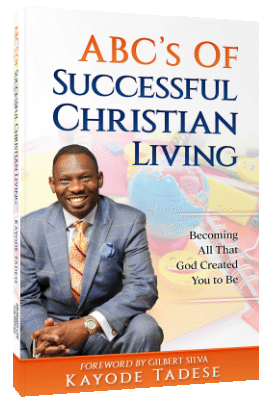 Then this book is a "must-read" for you. In these pages, you will find helpful answers to some of life's most basic, albeit most difficult questions:
How do I make the best decisions in my situation?
How do I cultivate healthy relationships?
How do I enjoy the blessings of a sound and peaceful mind?
How do I deal with life's many difficult problems and still come out better?
How do I recover from setbacks?
And there is so much more! The principles shared in this book will put you in position to thrive and become all that God created you to be.
The thief comes only in order to steal and kill and destroy. I came that they may have and enjoy life,and have it in abundance – to the full, till it overflows.– John 10:10
The New Believer's Guide
This is a helpful handbook for growing Christians. If you have given your life to Christ, and desire to keep growing spiritually, or if you recently re-dedicated your life to Christ, and want to know how to build your life on a strong Bible-based Christian foundation, there is a lot in this book for you:

What it means to be Born Again
How to walk in freedom
How to take the next step on your spiritual journey
How to enjoy God's indwelling Presence
How to renew the mind with the Word of God
How to know the Holy Spirit and walk with Him daily
How to develop strong Christian disciplines & habits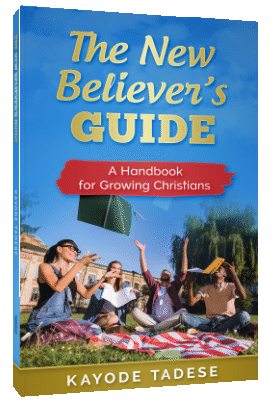 These and other helpful lessons discussed in this book, will help you enjoy the abundant life of Christ, and ensure that you become more and more like Him in your thoughts and lifestyle.
Contact Abundant Life Publications
For more information, please send us an email, call us or leave us a message.
Email: publications@aliconline.org
Tel: (330) 622-0700